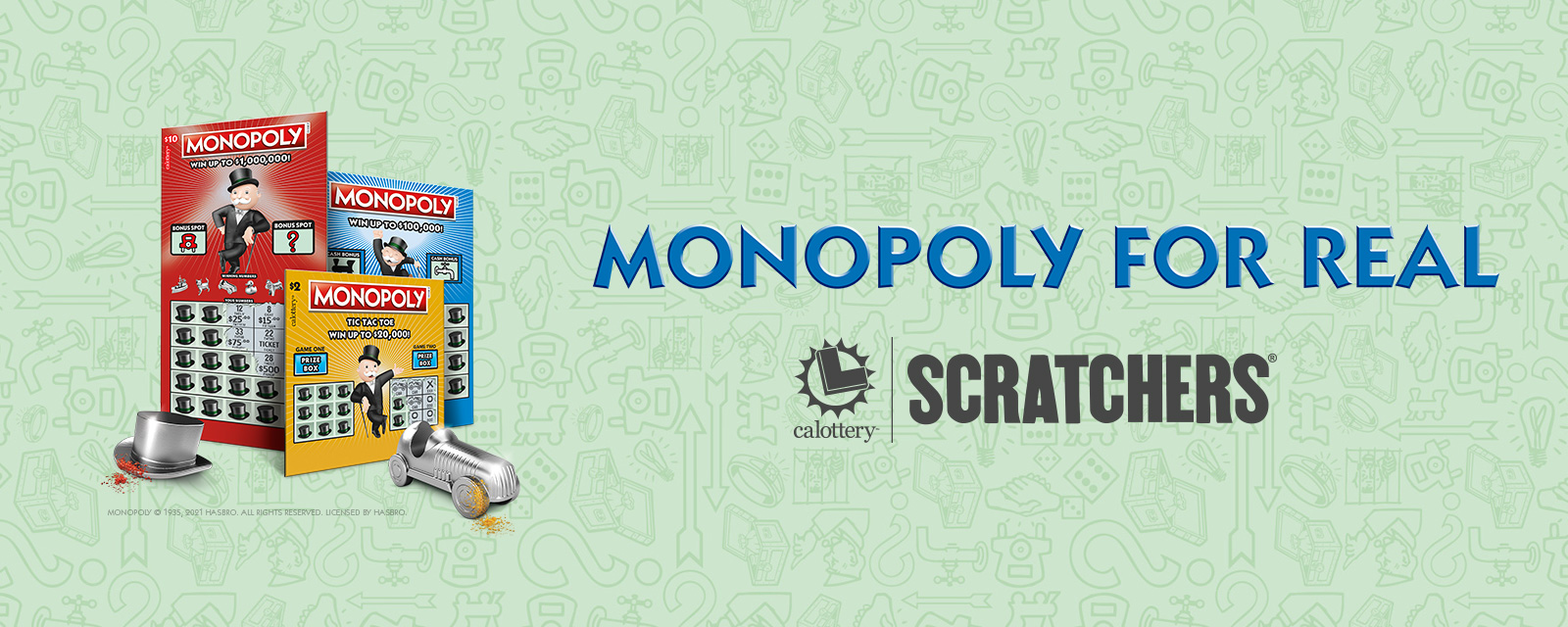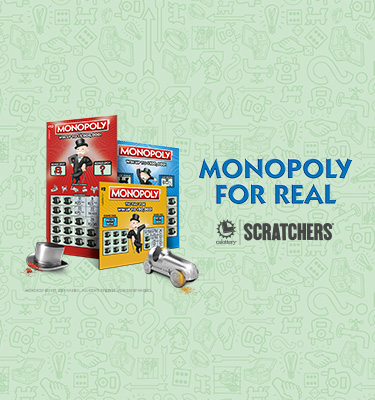 New
MONOPOLY Scratchers are Here!
You never know where you'll land with new MONOPOLY Scratchers. Game on with three different MONOPOLY Scratchers to choose from with a top prize of $1,000,000, and a 2nd Chance Bonus Draw with for a chance to win $40,000!

$2 MONOPOLY Scratchers – Get ready for fun with this new tic-tac-toe style game and a chance at $20,000.

$5 MONOPOLY Scratchers – Go straight to play and uncover instant-win opportunities in this exciting matching game - including a top prize of $100,000.

$10 MONOPOLY Scratchers – Make your move for the $1,000,000 top prize!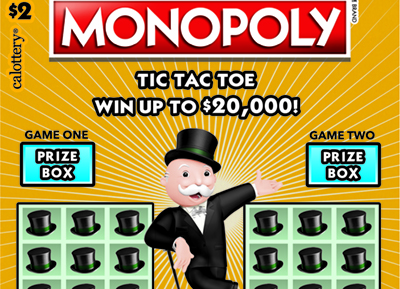 How To Play $2 MONOPOLY
This $2 MONOPOLY Scratchers has a fun "Bingo" play style. With the top prize of $20,000, you could go directly to Boardwalk!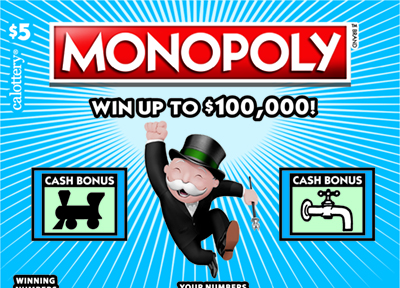 How To Play $5 MONOPOLY
With $5 MONOPOLY Scratchers you can "Take a Ride on the Reading" and win up to $100,000.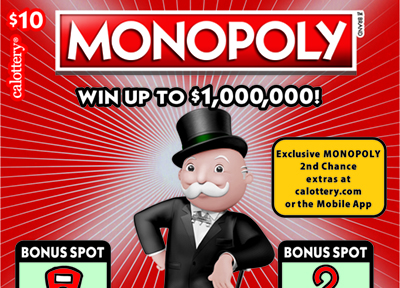 How To Play $10 MONOPOLY
With $10 MONOPOLY Scratchers, you could pass "GO" and collect up to $1,000,000!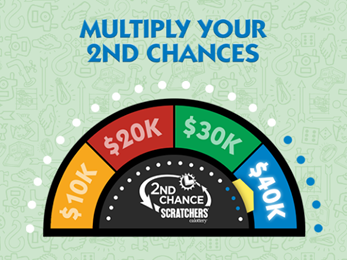 Multiply Your 2nd Chances
Play the
MONOPOLY 2

nd

Chance
digital game and earn up to 50 extra entries into the bonus draw!
The jackpot is currently at $40,000! Each 2nd Chance entry has pushed the prize all the way up to the maximum payout!
The more entries, the higher the prize - up to $40,000.
Enter
Scratchers Carousel displays one or more Scratchers Games at a time. Press Previous to scroll to the previous Scratchers game and press Next to scroll to the next Scratchers game.