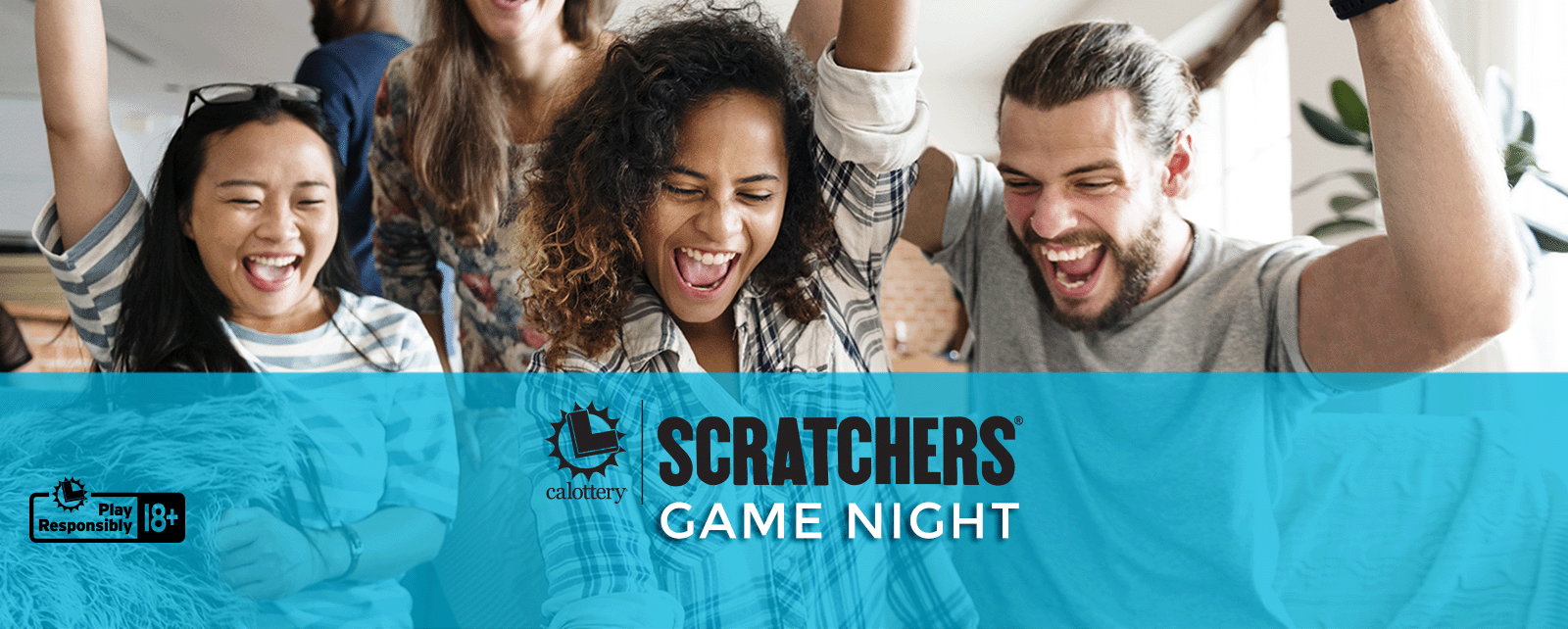 Add a little play to your adult game night with Scratchers®! Scratchers are the perfect game to play in any group, big or small. Whether you enjoy a Scratchers game night with friends or give out Scratchers as prizes, the possibilities of winning are endless! Check out our game suggestions to ensure your game night is full of PLAY! Don't forget, California Lottery Scratchers® are for players aged 18 and over.
Let's Get Started:
1. Make sure your group takes the "What's Your Perfect Play?" Scratchers Quiz to find your favorite ways to play!
2. Get your Scratchers at a local California Lottery Retailer!
Here are some of our favorite ways to group play with Scratchers:
DON'T FORGET REFRESHMENTS
1. Grab your favorite soda or bubbly water to get you prepared for a night of GAMES!
2. Pick up your favorite snacks but be sure to check out the do's and don'ts of game night snacking:
Ditch greasy and sticky foods to be sure your gaming area is free of mess.
Use toothpicks when you can do so.
Keep napkins and wipes close by to clean your hands throughout the game.
Don't eat while you play!
HAPPY PLAYING!